The breacial (or breast facial) has become a popular upscale spa treatment!
But you don't have to travel to New York or Europe for it.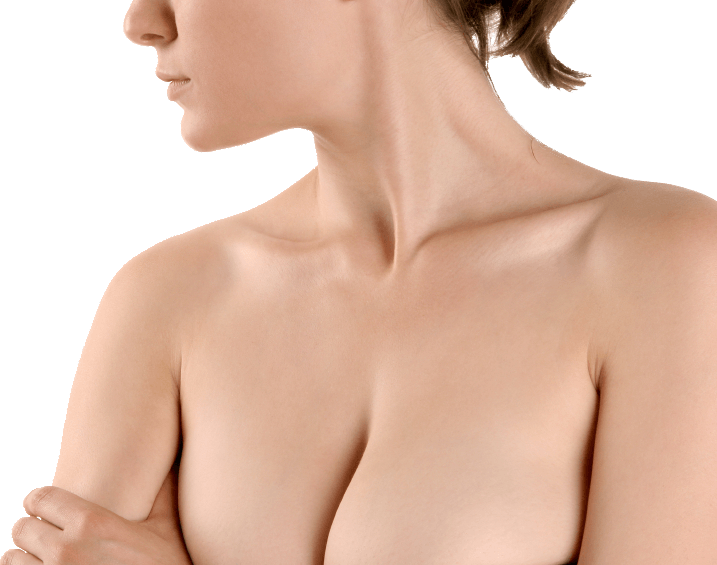 This intensive treatment, based on Italian products and protocols, for your décolleté and chest shares many of the same objectives, techniques and results as regular facials. While not a replacement for breast augmentation, this aesthetic and therapeutic treatment is not only great for breast health, but fantastic for their appearance! Your skin will never look or feel better!
Improves skin texture - satiny smooth!
Tightens loose skin
Firms, tones and plumps
Skin feels AMAZING improving self image and confidence
The Breacial involves these steps:
Cleansing - removes general surface impurities and prepares for the more intensive treatment that follows
Steam - steam softens the pores and prepares them for deep pore cleansing
Exfoliation - diamond hydra/microdermabrasion on the decollete (chest, neck) removes dull and dead skin cells, smooths skin
Peel - chemical/enzyme peel for skin exfoliation, rejuvenation, blemish lightening, acne treatment leaving your skin satiny mooth!
High Frequency - gas filled glass probes ozonate and kill bacteria in acne prone areas (only as needed)
Serums - application of collagen marine extract rejuvenates the skin, replenishes its moisture barrier, and improves its elasticity to produce a firmer, toned appearance
Serums - Phyto Sintesi Raxoderm Bust serum (botanical extracts and hydrating serum) further rejuvenates the skin, tighenting and improving its elasticity
Clay/Aliginate Mask - draws out impurities, clears up blemishes, tightens, tones, nourishes and hydrates the skin
Vacuum Therapy - a pulsating suction system stimlulates blood flow and lymphatic drainage and promotes tissue growth
Massage - pectoral, chest, shoulder, neck and arm muscles are massaged. The central lymphatic system is extensively massaged to stimulate lymph flow, promote physiological relaxation, increased circulation, and product penetration
Moisturizing - seals in moisture and protects the barrier layer of the skin