Body treatments begin with a full body exfoliation.
The exfoliants purify, soften, invigorate and revive your skin's glow and smoothness by polishing away dead skin cells, dryness, flakiness and rough areas.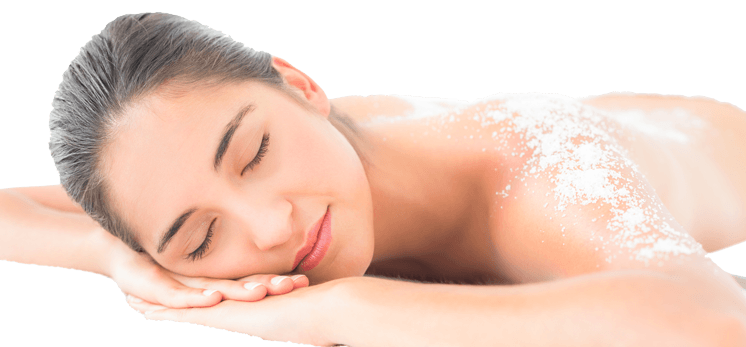 Exfoliation gently and effectively awakens circulation while removing accumulated impurities and boosts the absorption of the therapeutic properties of the mud and hydration treatments that follow.
Warm oils are applied to your skin. The exfoliants (sugars, Dead Sea salts, herbs, coffee beans, other naturual ingredients, etc.) are sprinkled over your body. The exfolients are then massaged into the skin to free up the dead layers that have accumulated.
Luxurious, steaming hot towels and the stimulating rainfall of the vichy shower rinse away the exfolients and dead skin cells
The exfoliation step typically takes between 30-45 minutes.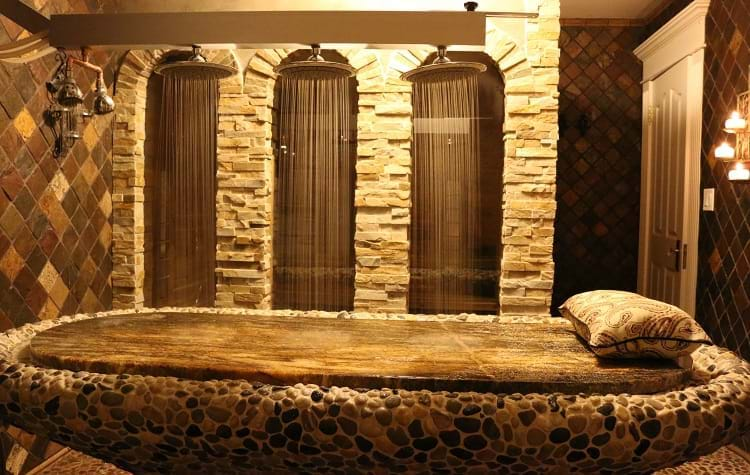 Your skin is left delicately scented, refreshingly clean and silky smooth!
It'll feel so good at this point that you may not want to continue – but it gets even better!
Muds/Clays (step 2)