The booty (or fanny) facial for your other cheeks!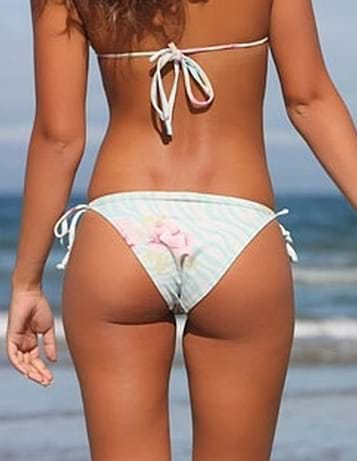 Fashion demands it. Squats can only take you so far. The bottom line: it's about more than muscle. Your skin needs to look its best!
Rejuvenate your booty with this awesome combined body and skin treatment. This intensive treatment for your other cheeks shares many of the same objectives, techniques and results as our regular facials:
Improves skin texture - smooth as a baby's
Tightens loose skin
Reduces appearance of cellulite
Firms, tones and plumps
Skin feels AMAZING improving self image and confidence
The Beachbum involves these steps:
Cleansing - removes general surface impurities and prepares for the more intensive treatment that follows
Steam - steam softens the pores and prepares for deep cleansing
Exfoliation - diamond hydra/microdermabrasion removes dull and dead skin cells, smooths skin
Peel - chemical/enzyme peel for skin exfoliation, rejuvenation, blemish lightening, acne treatment leaving your skin satiny mooth!
Clay/Aliginate Mask - draws out impurities, clears up blemishes, tightens, tones and hydrates the skin
Serums - concentrated ingredients nourish and replenish the skin
Vacuum Therapy - a suction system and smooth cups are drawn across the skin to stimlulate muscles, break down cellulite and fatty deposits, and improve lymphatic drainage
Massage - besides making those hard worked glutes feel fantastic, massage softens cellulite, stimulates lymph flow, promotes physiological relaxation, increases circulation, and product penetration
Moisturizing - seals in moisture and protects the barrier layer of the skin
Don't sit on it! Try it out now

For a more intensive treatment, focused more on cellulite than skin, consider a body shaping treatment.
Shaping Treatment Details