Facials - MicroDermabrasion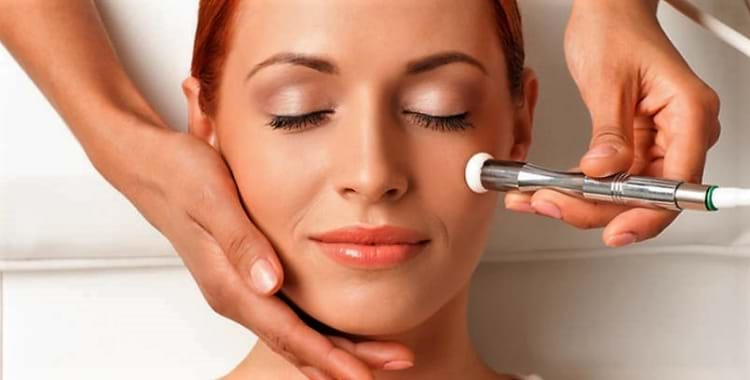 Microdermabrasion is an advanced exfoliation method that has been used in Europe for over thirty years to resurface the skin and reduce fine lines, rough skin texture, age spots and acne scars. It has proven to be a very popular non-surgical cosmetic procedure for creating healthier younger skin by stimulating collagen production. By removing superficial layers of the skin, microdermabrasion allows new skin to appear. It is safe for all skin types and skin tone.
Diamond microdermabrasion is the newest form of microdermabrasion. It is a much cleaner and safer approach than the traditional method using sprayed crystals (similar to gentle sandblasting). A diamond tipped wand is drawn across the skin to gently exfoliate it while suction inside the wand removes the dead skin and particles – all in one easy, painless, clean step.
The picture below is a closeup of the wand tips. You can see how the diamond particles create a textured/abrasive surface used to exfoliate and resurface the skin.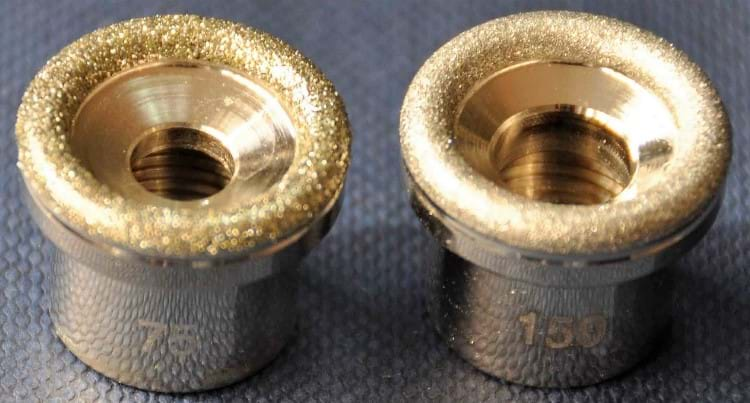 A microderm is offered as a standalone treatment but is most often paired with an enzyme/chemical peel. The microderm preps and evens out your skin, making it very receptive for an even more effective peel.