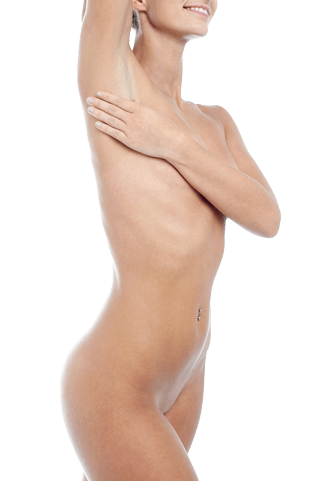 Love the feeling of silky smooth skin??
Hate the shaving routine, the feel of stubble, the nasty shaving rash or the pain of ingrown hairs?
The bare look is in and here to stay!
Spa Paradiso offers two types of hair reduction services. For permanent, longer term hair reduction, laser treatments are used. For immediate (but temporary) hair removal, or for those with lighter colored hair that doesn't respond to laser treatments, traditional waxing is available. But, for about the same cost as waxing, why not make it permanent!
Book your session now and prepare to say hello to hair-free skin!
Small areas are complimentary for Subscribers!

| Area | Size |
| --- | --- |
| Bikini | small |
| Brazilian | small |
| Buttocks | small |
| Underarms | small |
| Upper Legs | medium |
| Lower Legs | medium |
| Full Legs | xtra large |
| Hands & Fingers | small |
| Lip & Chin | small |
| Feet & Toes | small |