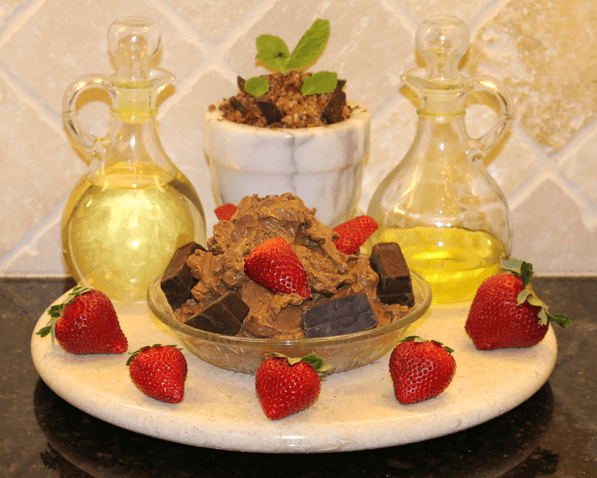 Fresh mint makes the Dead Sea salt exfoliation invigorating and tingly...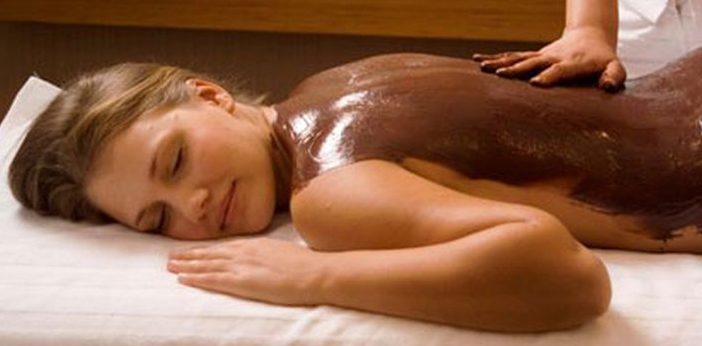 ...an exotic dark chocolate, strawberry and clay mud treatment envelopes your body...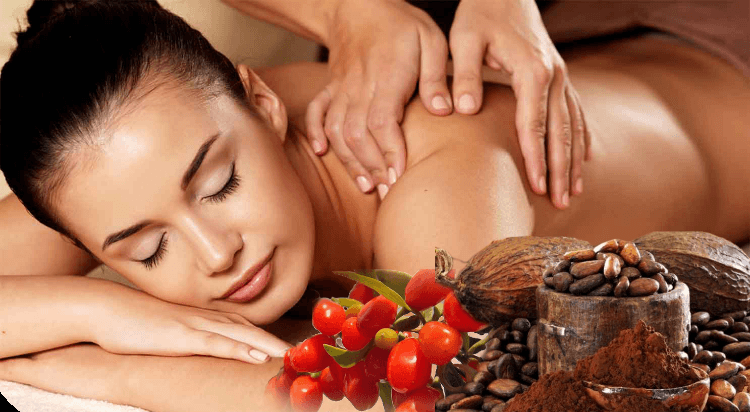 ...and then an amazing massage!
The massage portion of your treatment begins with extensive myofascial stretches to open you up, relax you and reduce constrictions and tightness. You don't have to do a thing!
The stretching is followed by a truly pleasurable and thorough massage with hot organic chocolate infused oil to further soften your tight and tender muscles and deliver deeply relaxing and rejuvenating results.
This wonderful full body treatment includes hands, your tired feet and an extended, dreamy facial massage!